Products
Our products consist of a wide variety of products from the leading naturalistic supplement companies on the planet. We carry a wide variety of supplements from AOR, Trophic and Life Choice both for purchase and for use in our treatment programs.
We also carry products from Heartfelt Living, Sprout Master and Rocky Mountain.
Contact us for more information on any of our products.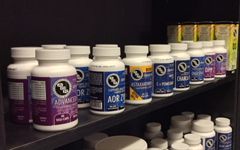 AOR
Advanced Orthomolecular Research (AOR) endeavors to bring something new to the Canadian supplement world: not just new supplements, but a new spirit, with the pillars of Innovative Research, Scientific Integrity, Quality Manufacturing, and Consumer Education. We are happy to supply a wide selection of AOR products.
Trophic
Trophic's mission is, and always has been, to provide Canadians with premium-quality, natural nutritional supplements, as close to nature as possible, at an affordable price. They are one of Canada's largest health supplement manufacturers, and we are proud to supply a wide variety of Trophic natural remedies.
Life Choice
Life Choice was founded in 1986 with a commitment to provide the natural health industry and it's clientele with supplements of the finest quality. Still owned and operated by the same naturopathic doctor, the company's original commitment remains unchanged today: The optimal health of the customer must never be compromised.
---
Himalayan Crystal Salts
Himalayan Crystal Salt is a superior form of salt containing the most easily assimilated forms of minerals and trace elements required by the body. It is created when the sun dries sea water and the earth's pressure over the millennia turns it into large crystals. The higher the pressure, the more perfect the crystalline structure. Mined from deep within the earth, it has never been exposed to pollution.
Benefits
Himalayan Crystal Salt regulates the water content throughout the body
Balances the pH level in the body cells, mainly in the brain cells
In combination with water, Himalayan crystal salt, with up to 84 minerals and trace elements, is essential for the regulation of blood pressure
Assists the flow of the hydroelectric energy in the body cells
Can also help with...

Preventing muscle cramps
Absorbing food particles through the intestinal tract
Respiratory health problems
Skin problems
Increasing bone density
A better night's sleep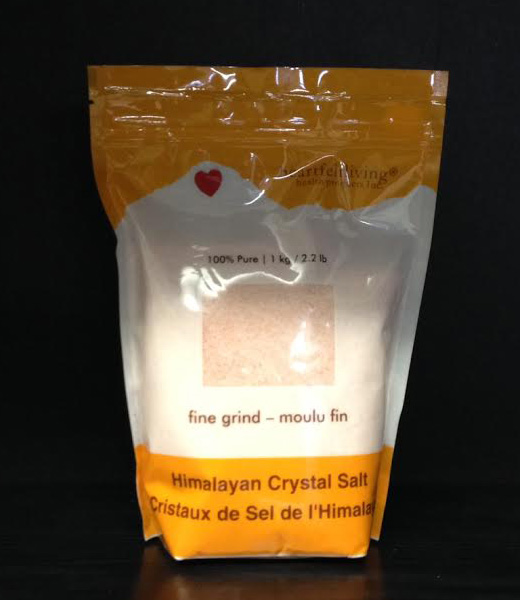 Fine Grind
Lower your salt intake the healthy way with the unpolluted, unrefined and mineral rich Himalayan Crystal Salt. Due to it's purity you need up to 50% less.
Coarse
Perfect for salt grinders with a ceramic grinding stone.
Rocks
Use these Himalayan Rocks for making "Sole" or "Brine". Sole's benefits include relief from athletes foot, itchiness from insect bites, skin conditions like psoriasis, eczema, healing of scars, warts, dental hygiene, cold sores, and so much more.